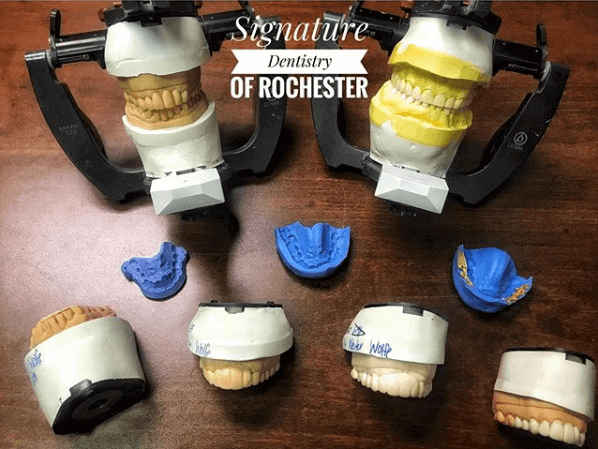 We are a lot different than most dentist offices. We get a lot of questions from patients such as;
"Why do you need more records?"
"Why do you need to take more photos?"
"Why do you have to get models?"
"Why can't we start the work today or as soon as possible?"
These are all valid questions! Let us explain why Dr. Wolfe takes these extra steps....
Any dentist you go to will most likely be willing and ready to work on your teeth. If you walk into an office and say you want veneers, crowns, etc., majority of the time they want to get to work right away! We aren't saying this is 'wrong', it's just not the way we do things.
Dr. Wolfe has gone through extensive training to do more advanced, comprehensive work. He would never even think of just picking up his drill and getting to work. Everything is planned, measured, practiced, precise, and perfected before he even touches your teeth. For many of our large cases, we have the crowns, veneers, etc. waxed up first. This means we have our lab technicians fabricate an exact replica of the final restoration but in wax form. If any changes need to be made, per the patient or Dr. Wolfe's request, it's easy to make these adjustments. We will not permanently place anything in our patient's mouth until it is exactly the way it should be. Patient satisfaction is a top priority of ours.
Let's be honest- he's a perfectionist. He was also an engineer before he was a dentist- bonus! Asking Dr. Wolfe to just start restorative work without planning would be like asking a builder to start putting a house together without blueprints.
Dr. Wolfe takes these extra steps to ensure not only the best results but also that your restorative work will last! No one wants to finally receive their beautiful smile, but only to have it fall apart in a few years, and we definitely do not want that to be the outcome either!
We are so appreciative of his efforts to go the extra mile and his "methods to his madness." We hope you are too!!